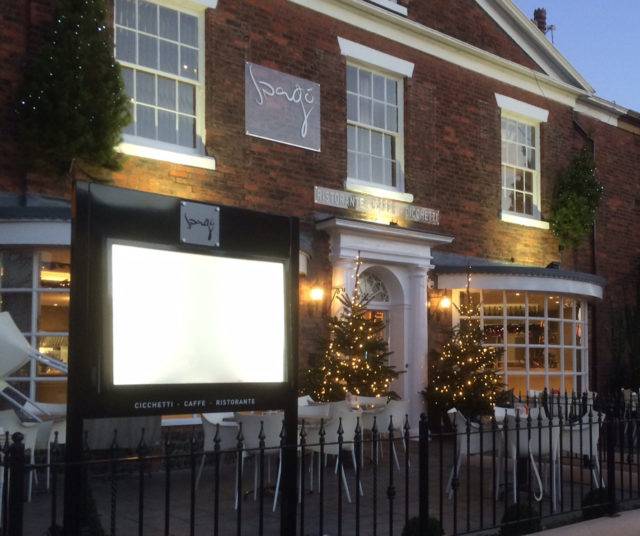 Industry
LED Module Light Box is Launched | Horizon Group – Bespoke Metal Fabrication
The new LED Module Light Box, developed by the Horizon Group, is another example of how we are constantly looking to enhance our product offering to give a wider range of applications for customers.
This versatile light box utilises our tried and tested extrusion and combines it with the innovative new PosterBOX Slim LEDs, supplied exclusively in the UK by market leader, SloanLED. The PosterBOX Slim washes light across single-sided and double-sided displays using FanFlare lens technology that optimises the light inside the box. The result is uniform light without the stripes associated with fluorescent tubes.
Tried and Tested
The LED Module Light box is an excellent alternative to our existing LED Lightsheet Light box. Whilst the LED light sheet offers excellent illumination, the new LED module version is a solid choice when looking to minimise costs whilst looking to maintain quality. The robust exterior is a tried and tested product of the Horizon Group and the new PosterBOX Slim LED modules offer a quality alternative to the Lightsheets without a noticeable dulling or banding of the light.
Internal or external use illuminated poster case
Fully welded and dressed corners
Frame 40mm wide x 50mm deep
Vandal and weather resistant
Lockable front door with quick access security allen key
Full length security hinged door
2mm clear high impact panel
All aluminium construction
Fully powder coated, Silver or White as standard with other colours available
Fully recyclable materials
For more information on the LED Module Light Box call 01484 460 909
Installation carried out by Links Signs and Graphics www.linkssignsandgraphics.co.uk