Who We Help
Bespoke Products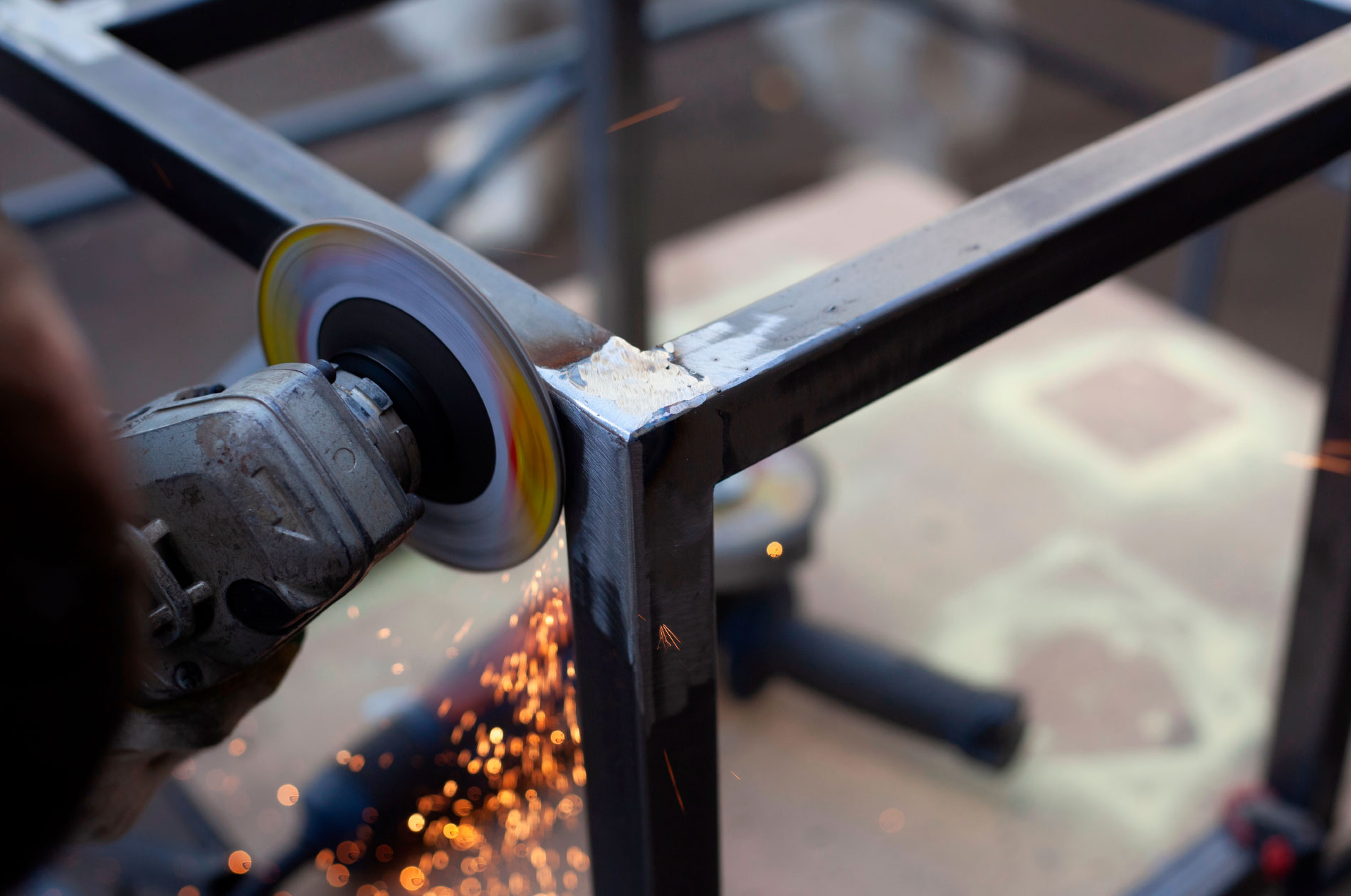 Working closely with our
customers, we can provide
fully bespoke products to
suit every project.
Although we specialise in large quantity batch work, we are equally able to produce small quantity items that are built to the desired specification. Please contact us to see how we can help you.
Our highly skilled team of bespoke fabricators are rightly proud of the innovative products we have fabricated over the years. Working closely with product designers has meant that we have been able to push the boundaries in terms of innovation as well as delivering products of unwavering quality.
We have many years of experience in working with our customers to produce the products they require.
We keep everything in-house, including the powder coating as we have our own 6 metre oven.
See below some of the examples of the types of bespoke metal fabrication we currently make.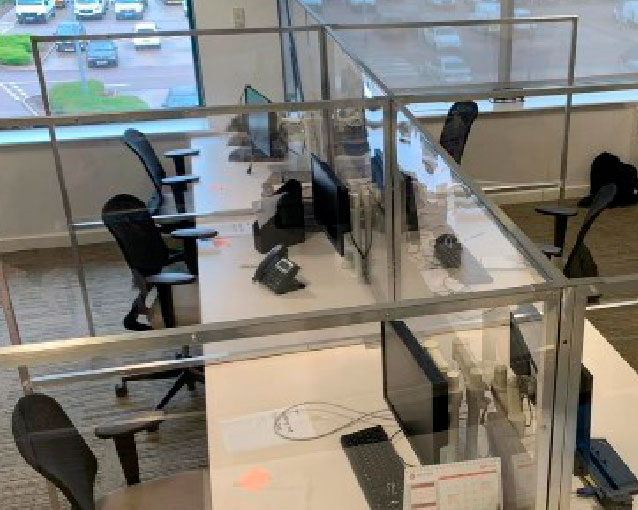 Protection Screens
Utilising our highly skilled team of bespoke fabricators, we are able to produce Bespoke Screens that are made to measure to suit your exact needs.
This could be for shop counters, office desk partitioning, walkway screening or for shop floor safety.
All our screens are manufactured from our own design of aluminium box section that is fully welded on each corner to give it structural strength. We use government spec'd clear PET as the viewing panel that is secured in to the framework.
We have our own powder coating plant and that enables us to paint the screens to the colour of your choosing if you so wish. This way the screens can become more of your company branding a look like a key piece of furniture.
Office Storage & Partitioning
As we spend so much time in our workplace, it needs to a place that works in the modern office.
Storage is important, dividing up designated work area's is important, still feeling connected is important, and if you can throw in some plants to make everyone that bit happier – then you are on to a winner!
We have a range of storage and partitioning solutions that we tailor to suit the specific office requirements. Maximizing the available space and not just manufacturing set sizes, allows our customers to come up with the office design that best suits them and creates the flow they want to achieve.
Everything we make is bespoke, and can be powder coated to any Ral colour to help fit with company branding.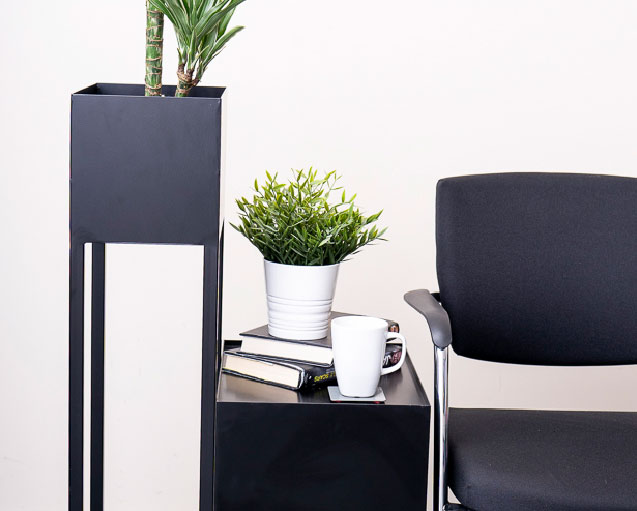 Office Planters
The metal planters are a cool piece of furniture that is a great addition to the office.
They can be used to segregate an area, or just to add a bit of greenery to the office.
All our planters are built to suit our customers requirements and are fully welded up the sides of the trough – so no water leaks out if the plant pots get filled a little too much.
As with our other products, we can powder these any colour and can become a great stand-out feature for the office if required.
Bespoke Products
As a fabrication company that employ's skilled fabricators and metal workers, we are in a fortunate position where we can help our customers – old and new – on various projects they are involved in.
We work closely together to come up with the most cost effective solution that gives the customer the product they are looking for at the right level of quality and price point. This is something we enjoy and will always throw our heart and sole into it.
We regularly make bespoke products for retail displays which can be challenging as store designers always have a very clear vision as to the look they are trying to achieve. We have supplied display products to stores all over the world from Las Vegas to Sydney! As well as a very nice 'tree' design in to John Lewis in the Trafford Centre.
Whatever the project you are working on, and if it has a metal work part to it, then we would be happy to get involved and help the best we can.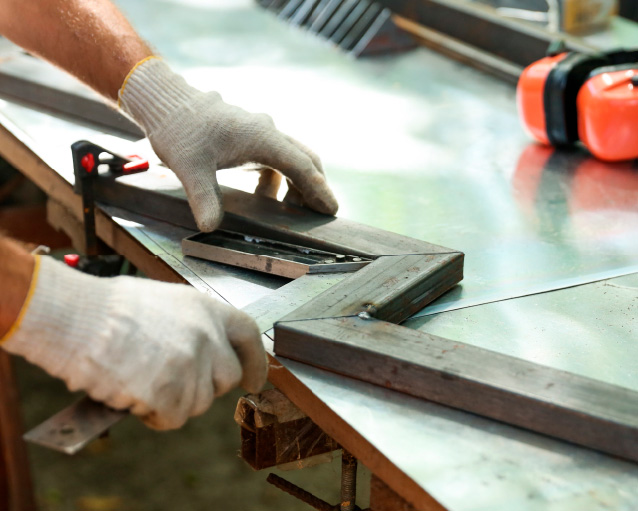 Contact Us
To see the whole range of products that we manufacture, then please feel free to browse our Horizon Products here, alternatively please contact us on 01484 460 909 or [email protected]
"Horizon has consistently supplied the most reliable and robust products available from any manufacturer we work with. Their build quality is far superior to any other comparable product and we've never had a Horizon product fail."
Tom Ellison-Newton
Managing Director, Noticeboards Online