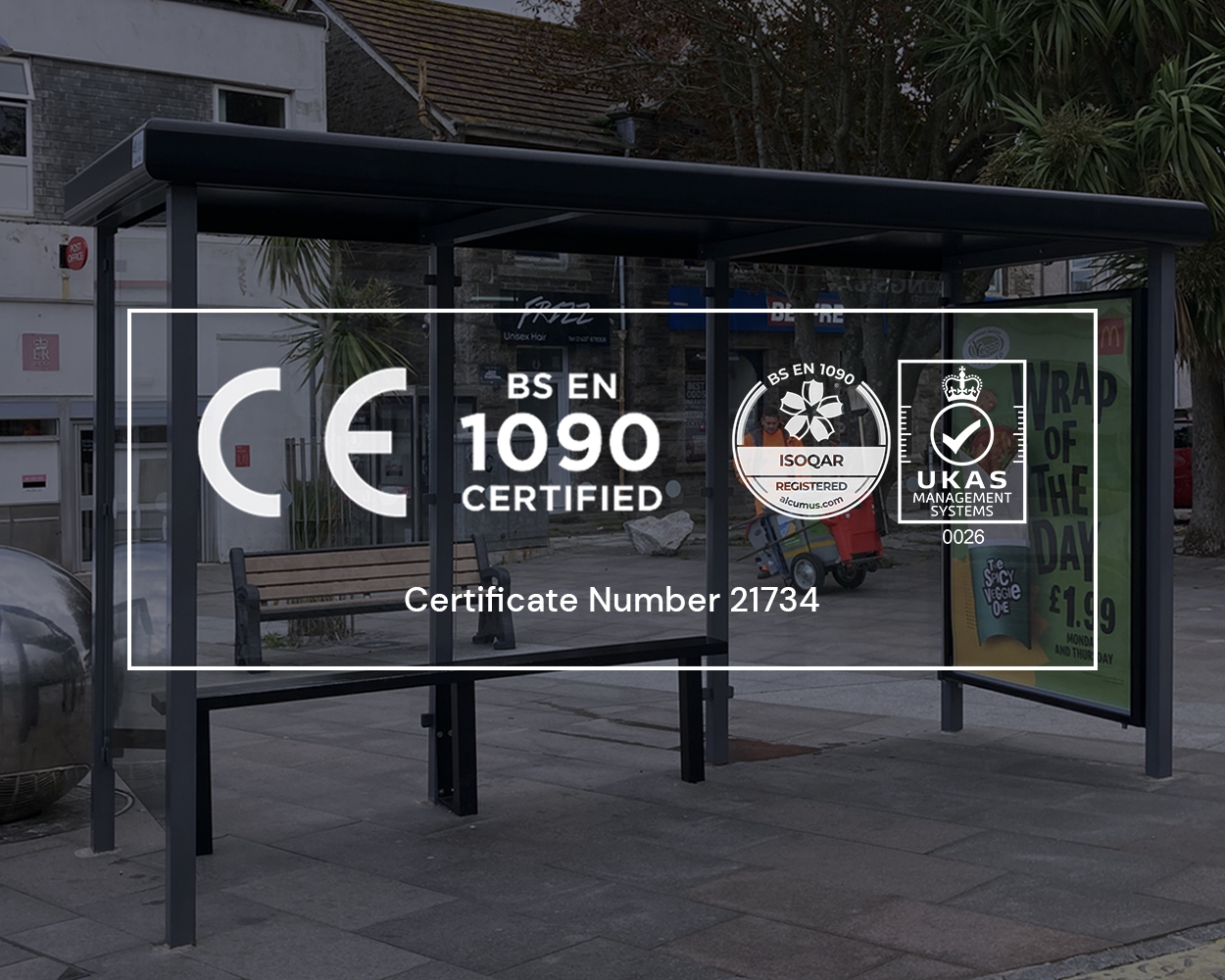 Company News
We are a BS EN 1090 certified supplier
We are very proud to say that our aluminium Bus Shelters have achieved BS EN 1090 certification. Our certificate was provided by Alcumus ISOQAR, a UKAS-accredited certification body.
What is BS EN 1090 certification?
BS EN 1090 for structural steel and aluminium is a legal requirement for products to be sold within Europe, and any organisations who design and/or manufacture steel or aluminium components must adhere to this standard. Any structural metalwork placed on the UK market of Great Britain (comprising England, Scotland and Wales) must have the UKCA mark added to it to demonstrate compliance with the manufacturing standard.
Why is it important?
The requirements of the standard ensure complete traceability, compliance and verification throughout the manufacturing process, ensuring that all aspects of manufacturing have complied with the standards. The BS EN 1090 standard broadly covers:
Material certification and correct storage
Staff training, testing and qualification
Equipment set up and calibration
Consumable certification and control
Welding competence
Quality control and testing of products
Control of documents and records
Auditing
Product identification/ marking
Control of non-conforming products